Hello, new Russian friend!! I will totally smoke a crazy hooka with you and go make some cool leather stuff! This is Maxim Sharov. He lives somewhere in Russia and makes amazing leather bags. I love seeing other people's work spaces and their process for making things. Here is a look inside his studio (the whole post can be seen
HERE
, via English Russia). He makes everything himself with the occasional help of an assistant. So Maxim, if you are reading this and you need an American mail-order bride/assistant, you just let me know!
Prepping the leather with paint and dye.
Placing the pattern and cutting out the leather.
Working on straps.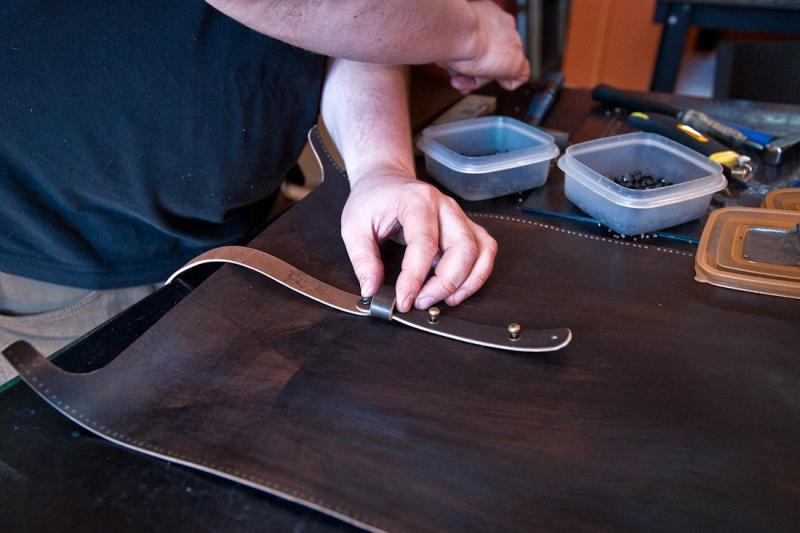 Using a press to attach straps to the bag
Polishing the edges.
More strap attachment.
Embossing the logo.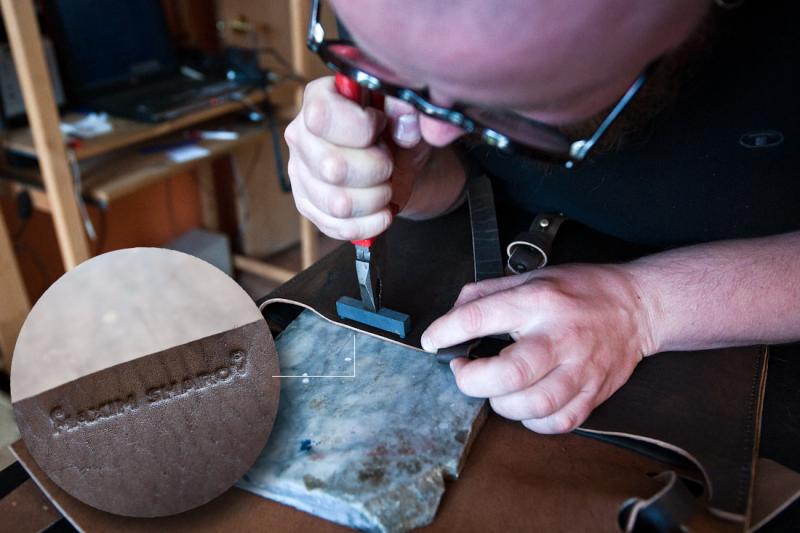 Some of my favorite styles:
Terry Richardson bag? Random!
Click for his
WEBSITE
and
BLOG.