It was a good day to to hit the road for a little adventuring and I pulled myself out of bed at the last minute to make it. 3 on the tree, dream catcher, and a pizza slice tatty, what more do you need?
Perhaps a nice Bloody Mary in the sun at the
Moss Beach Distillery
? It will set you right if you didn't start off that way.
Blankets by the fire pit and a nice view of the ocean.
Next stop: the
San Gregorio General Store
for a Bud, some hat shopping, and a cozy blanket.
Captains hats and union suits. Take your pick or wear both at the same time.
Feeling kinda Puss n' Boots.
Pigeon Point Lighthouse, it's a real beauty in the distance.
Onto Davenport and the Whale City Bar & Grill, where Lil Sara's shoes found her a fan club.
101 food blogger: Fried artichokes and brussel sprouts with ranch, not much better than this.
Off the 1 and up the mountain we go.
Through the woods.
To the cave we go.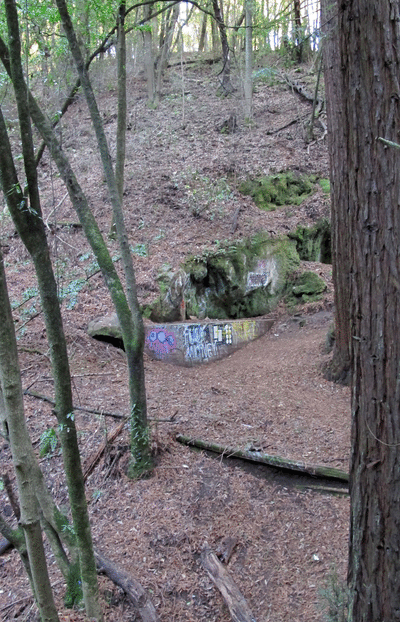 Down the hatch
It's a secret cave but not if you know Santa Cruz. You can get lost back there or just stay for a bit - we had a date to catch with the sunset so we made our visit brief.
Journey to the center of the earth.
VIRGO...and she is one. It was meant to be.
Mountain graffiti styles.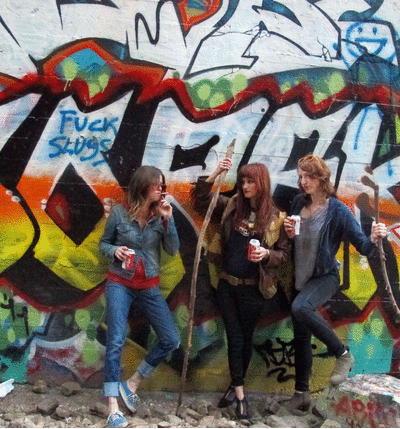 "Fuck Slugs." Or don't.
One for the road.