Punks love YouTube. There are a million videos on punkifying yourself, like how-to stud your jacket.
Momolovesroar's
got some nice montages complete with music of other people's jackets and vests. Here's a few photos from them. Pardon the really shitty snapshot quality.
Rainbow!

One yellow arm with random studs.

So does she. I like the all-over studded look to.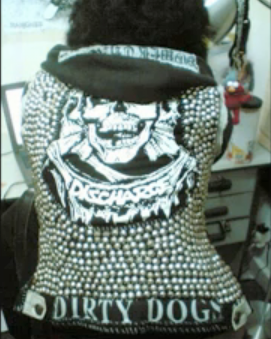 Studs studs studs studs...