Another epic show from Pierced Arrows last night. I'm never disappointed because these guys rule so much. Whether they play as Dead Moon or Pierced Arrows, they are amazing and remain one of my favorite bands. And nobody wears static long hair, cowboy boots, and holey vests better. Don't even try. I don't even mind getting pushed and stepped on or having a horrible hangover the next day because it's just part of the fun. Thanks for having me as your date, Sarah Franko!
I'm going to do a whole post on Fred and Toody's house in Clackamas, OR at some point because it's incredible and I decided it more or less fits into my treehouse category. These guys were doing the DIY thing before the term even existed and it's just their way of life. Toody's got to be pretty much one of the coolest ladies out there and I think she's really inspiring. Here's some photos...
Pierced Arrows
Dead Moon
Well dressed couple, if you ask me.
Toody
Below set: Alex Gonschior
They've always got this candle burning.
Below photo: Mike Nicolaassen.
Fred
Below 2 photos : A Shot of Dead Moon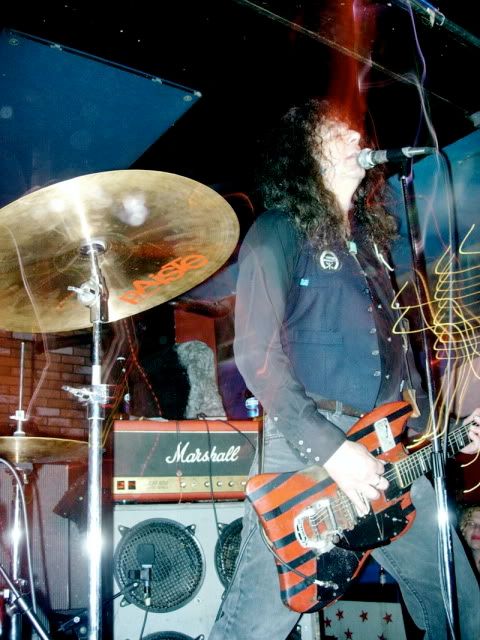 I'm looking at you.

Drinking and drumming.